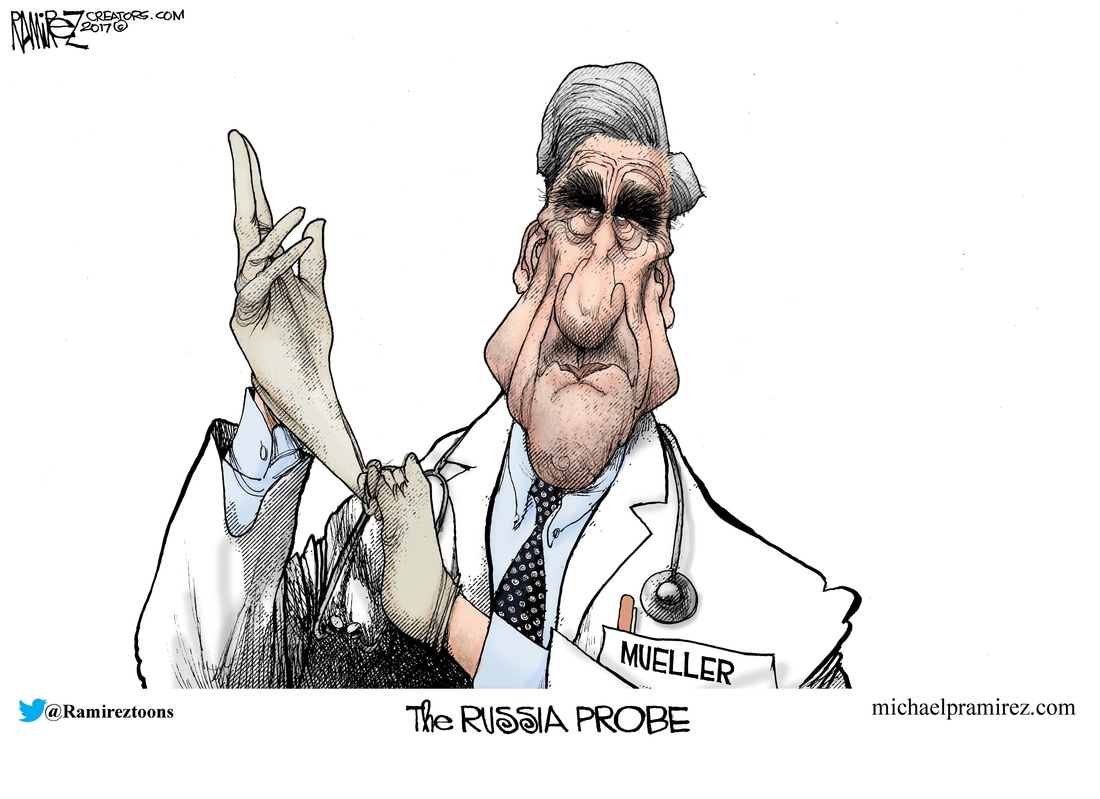 The work history of the folks in the Robert Mueller team is reported on by the Daily Beast's Betsy Woodruff.  For those unspooked by a relatively quiet news front on the special counsel's activities, and for those who are curious about credible/non-credible implications of the activities. And maybe for those who use "Muh Russia" unironically ... (& for those who may have forgotten the details of the inquiry's frame of reference: the Rosenstein order establishing his authority)
The DB article's subheadline slug:
To probe alleged Russian interference in the 2016 election, the special counsel has essentially built his own miniature Justice Department. Meet the experts he's recruited.
Here is an excerpt from the conclusion (emphasis added):
Quote

In conclusion

To be sure, the most interesting parts of Mueller's investigation are likely happening far from public view. Most of the coverage of the probe has focused on its criminal component. But Mueller's top priority is likely a counterespionage operation, which James Comey confirmed was underway when he testified before Congress (and before his firing).

Naveed Jamali, a former double agent for the FBI who dealt with Russian espionage in the U.S., said this part of the effort won't necessarily have to do with criminal charges or court proceedings.

"The goal with a counterintelligence operation is to detect and neutralize threats," said Jamali, author of How to Catch a Russian Spy. "That's it. If you apply that to the Mueller probe, anything that was used by the Russians against us during the election is a threat that has to be neutralized. That doesn't mean that it has to be brought to court."

Simply proving, beyond a shadow of a doubt, who interfered with the 2016 election on behalf of Russia and how they did it would be a significant success for the probe, he added.

"The legal part of this is so fucking boring," he added. "This is a counterintelligence operation first and foremost."