It appears that Perigo's trip to California has already been immortalized in stone: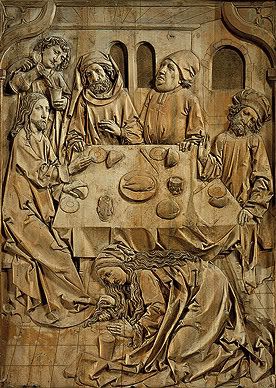 http://www.solopassion.com/node/1241
I can only guess that the title is _Perigo Goes to Supper with the ARIans in California_ (a thin, romanticized version of Perigo, of course). It looks like he is teaching the others how to air conduct while his latest replacement "NEM" wash his feet and serve him wine. I can't tell who the other seated characters are, but the person on the right looks like he's checking out Fahy's ass.
J