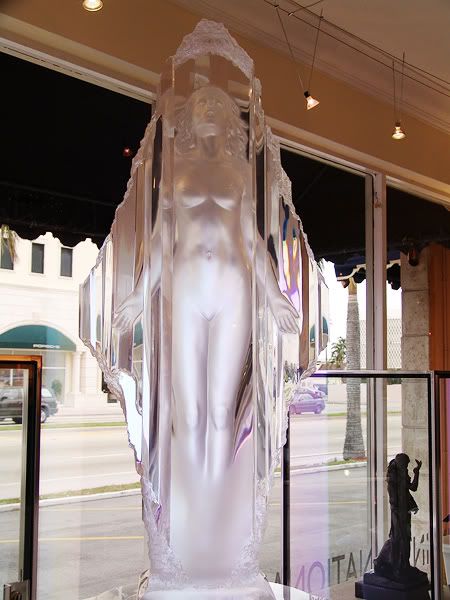 Lightfall by Michael Wilkinson
"There are moments when, despite the imperfections of the world, we feel sublimely at one with existence."
Michael Wilkinson is a very talented Objectivist sculptor in New York. Mark had introduced us to Michael Wilkinson when he recently featured another one of his pieces here at OL Rational Galleries. Thanks, Mark.
There is a little more information about the making of this piece on the artist's
website
. It looks like there were about 150 made of a three foot tall version of this. The one shown here is one of his biggest pieces. It is about five feet tall and number 2 in a series of only 9. This is a beautiful piece that someone is selling on ebay. The bidding starts at $70,000 and it is being sold
here
by a broker who also posted some addditional images of the piece.
I think this is a beautiful piece and has a very futuristic feel. Unfortunately, I just paid the mortgage and won't be bidding on this one.
Kat