Ignore user and other profile options
Started by
Kat
,
Oct 16 2006 08:36 PM
Posted 16 October 2006 - 08:36 PM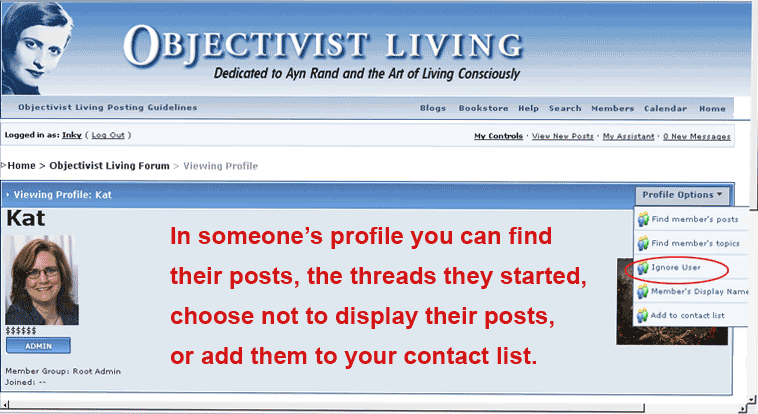 ---
Posted 29 October 2006 - 01:12 PM
Ignore User and reporting inappropriate posts functions
There is an ignore user feature on the board. When you click on someone's name to bring their profile up, there is a button on the right for "profile options" and one of the selections there is "ignore user". You can turn this function on and off at will and only you know who you are ignoring. If you really don't like someone, are tired of reading their posts and they have negative value to you personally, by all means turn off their posts and don't interact with them. If someone is being rude, hurling personal insults or otherwise violating our posting guidelines, we would like to know about it so we can take appropriate action.
There is also a report function on the bottom of posts which you can use to alert the site admins to inappropriate posts. It will send me a personal message with a link to the post in question. We encourage members to communicate with us and help make the forum a pleasant experience by keeping flame wars to a minimum, being friendly and sticking to the ideas.
Kat
(see the report button directly below)
---
---
0 user(s) are reading this topic
0 members, 0 guests, 0 anonymous users