Just want to let everyone know that Barbara Branden spoke at The Atlas Society Summer Seminar/Free Minds conference in July 2011 and did a great job. If anyone tells you that being over 80 is old, don't believe it. Barbara was as sharp as ever discussing some of the pitfalls in thinking made by Objectivists as well everyone else.
Thanks Barbara for a great talk and for your great charm and intelligence over the years! Anyone who was there might want to provide comments.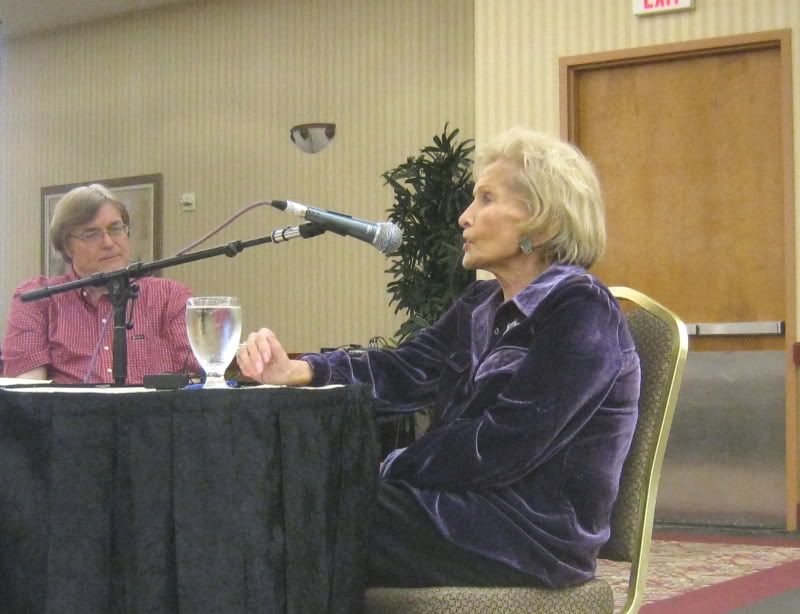 Barbara Branden speaks as Jim Peron looking on.